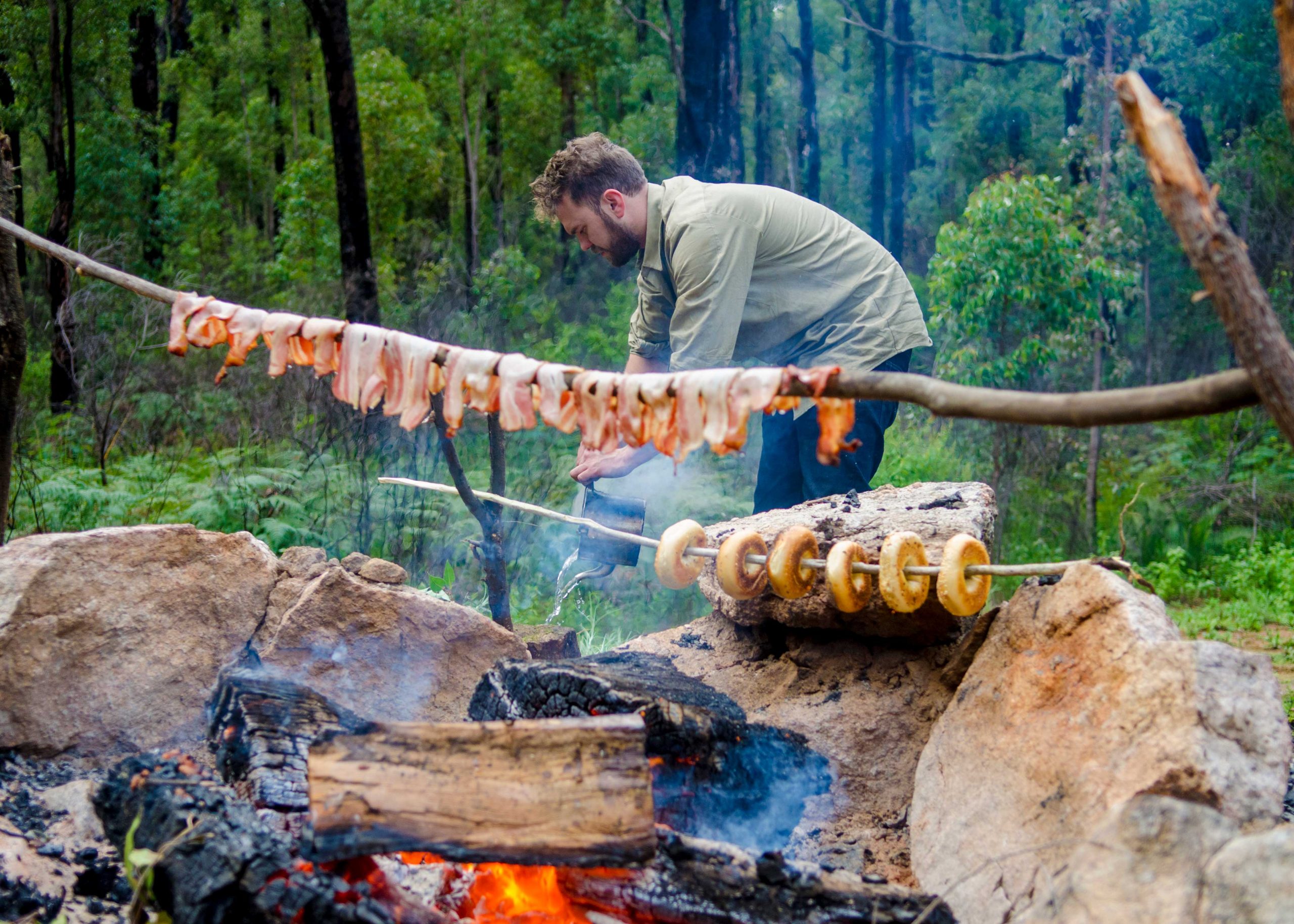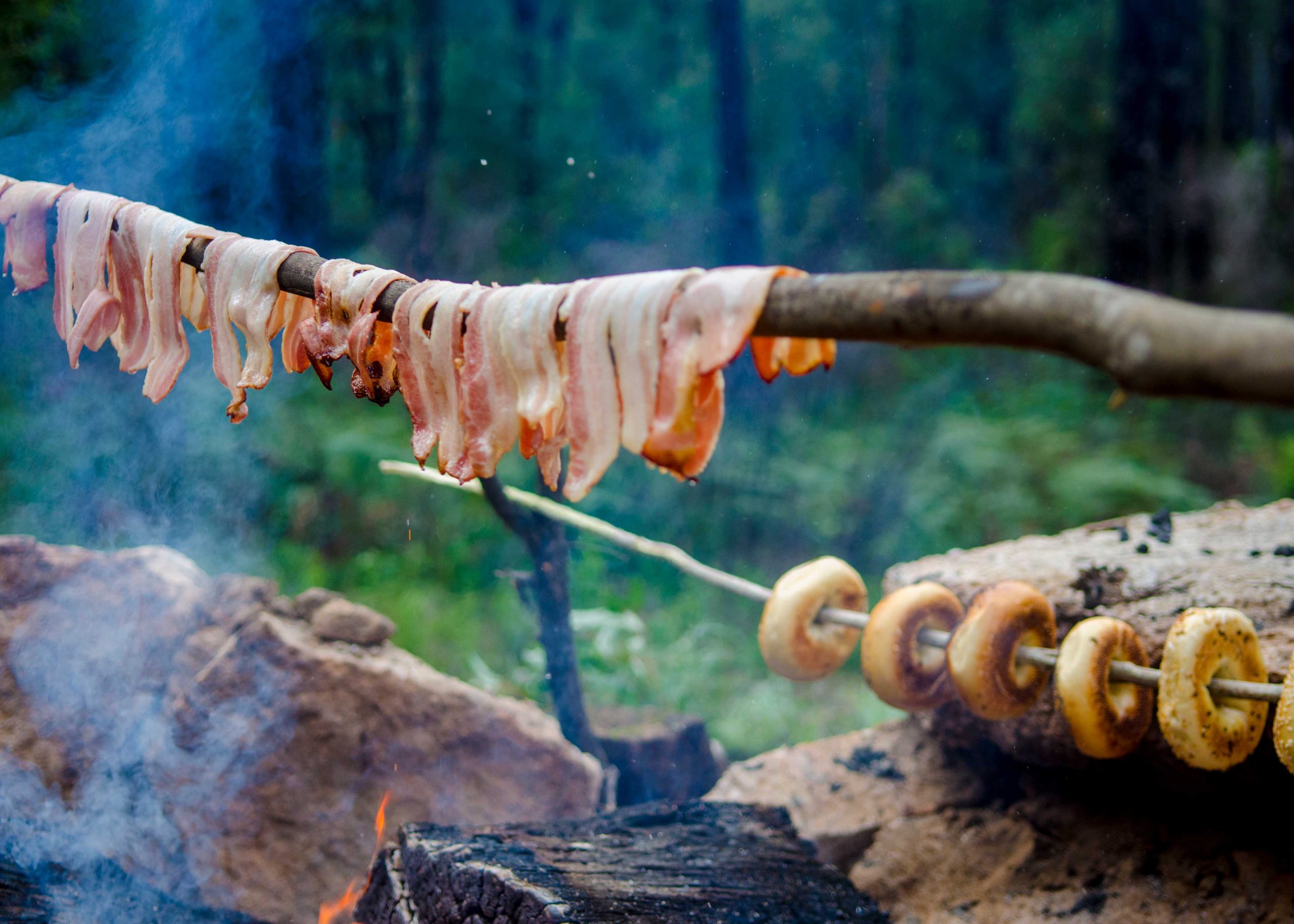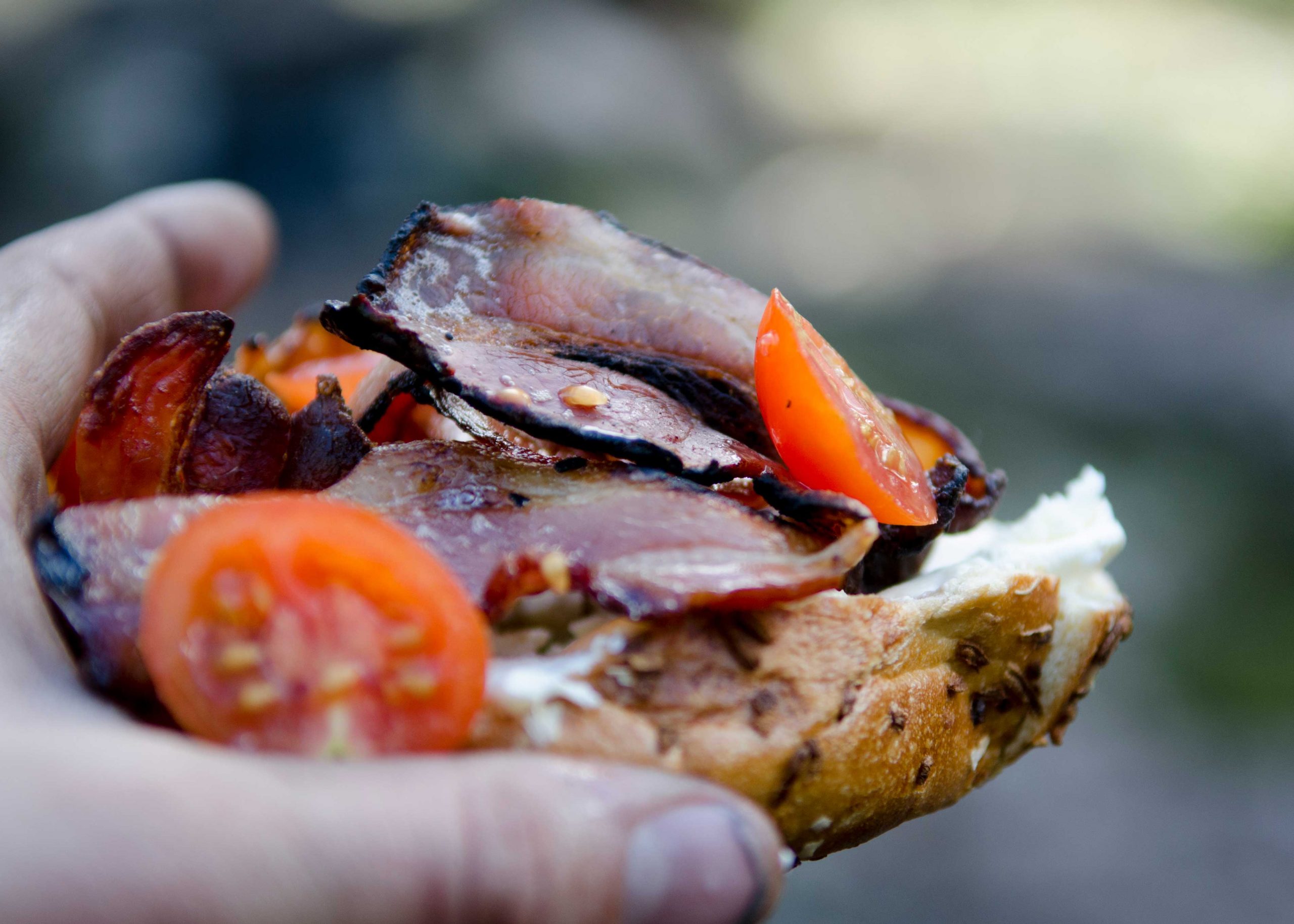 Simplicity and quality ingredients are the key with this one
6 bagels
350g streaky bacon
1 tub cream cheese
250g cherry tomatoes
In this case, the photos say it all, there are a few things that require a bit of thought though.
Make sure you are using green (living) sticks to ensure they don't burn.
When picking your bagel stick, make it thick enough to grip the bagel hole so that the bagels don't slide around when you want to turn them.
If your bagels are heavier on one side than the other, have the fire next to them (not under them), then rotate the sick left to right so cook both sides evenly.
The bagels only need to be very slightly browned, just to freshen them up.
The bacon will take around 30 minutes and will need to be adjusted on the stick from time to time to cook the whole strip.
When your bacon and bagels are ready, smear on some scream cheese, cherry tomatoes and enjoy!
Green sticks​
Knife or sharp axe