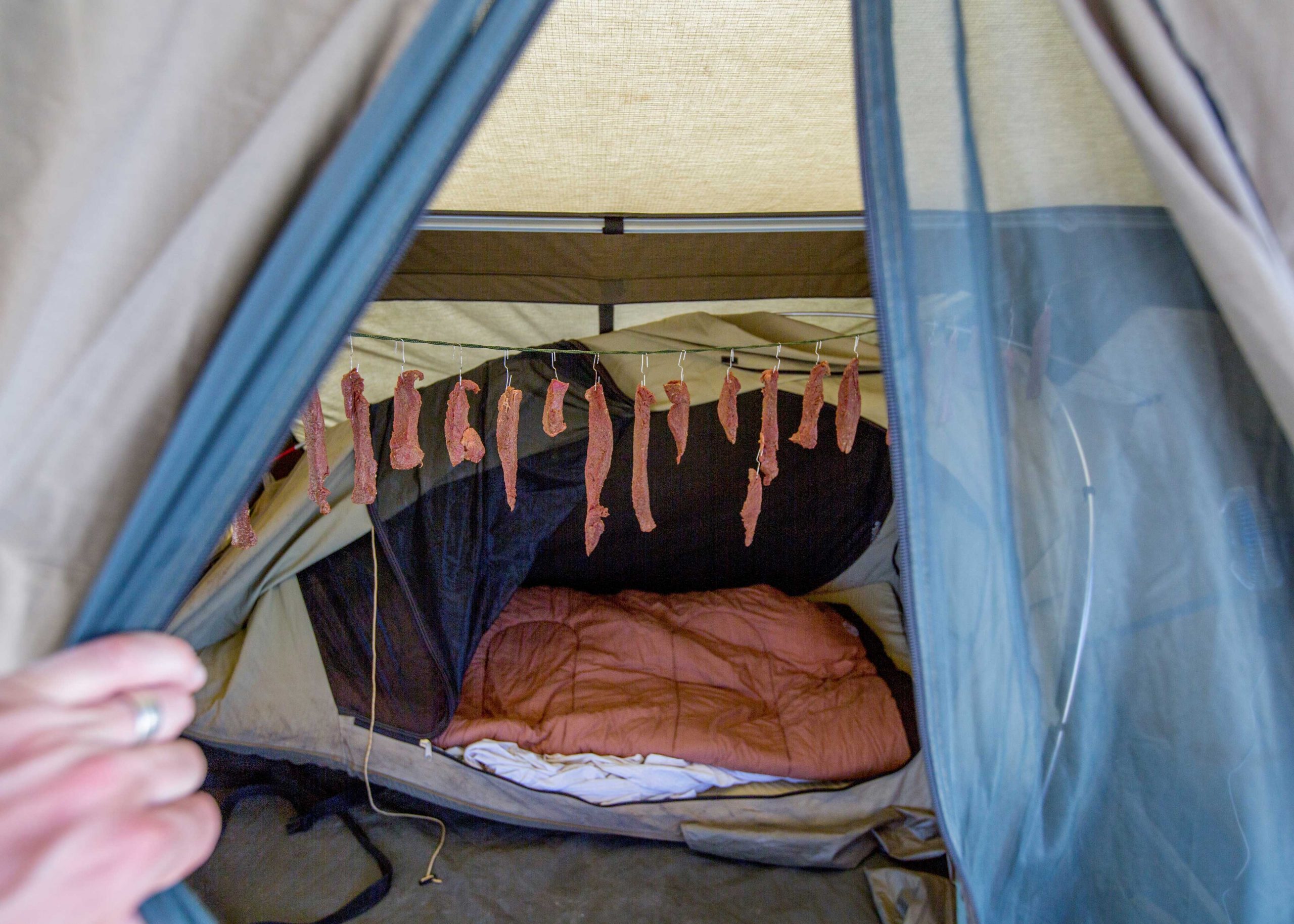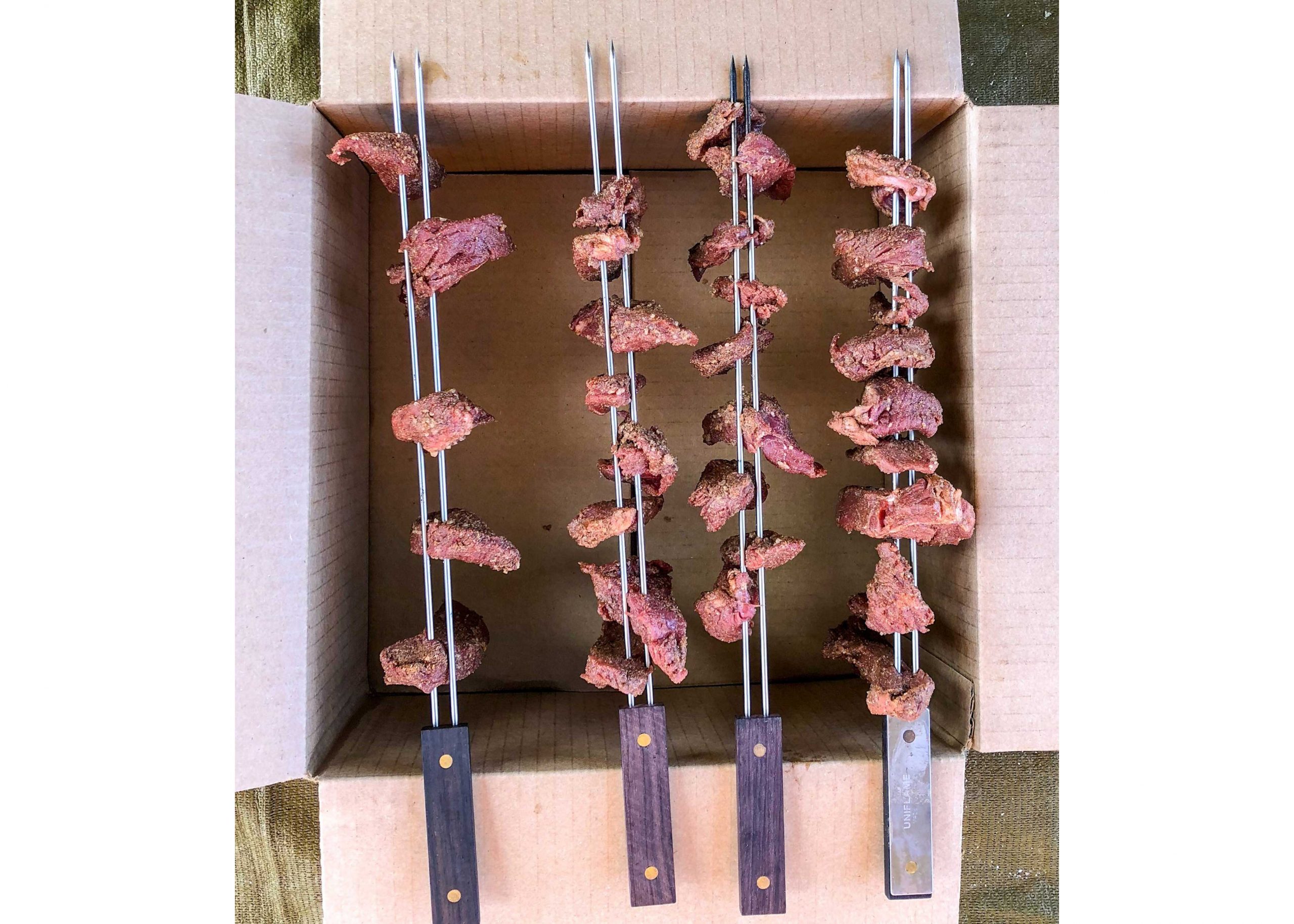 3.5kg of lean meat (beef or game)
1/2 cup course salt
1/4 cup ground corriander
1/4 cup of ground white pepper
Chilli powder to taste (I like around 6 tablespoons)
1/2 cup balsamic vinegar in a spray bottle
25ml worcestershire sauce (in the same spray bottle as the balsamic)
Paper clips
String
Tent
Cut the beef in to1-2cm wide strips, ensuring you remove excess fat and sinue
Lay the beef down and spray generously all over with the balsamic and worcestershire
Mix up all the dry ingredients and sprinkle generously over both sides of the meat.
Bend the paperclips out so they have a hook on each end and hook one end in to the strips
Run the string doubled over across the tent, and wind it so there are curls every 2cm or so.
Hang the meat in the curls of the string and leave for approx 2-3 days with all vents open.
Remove when it is dry to your liking.
Store it in the freezer to stop it drying out too much.
String
Paper clips
Tent with good ventilation (we used an Oztent RV-5 with all the vents open)
Knife