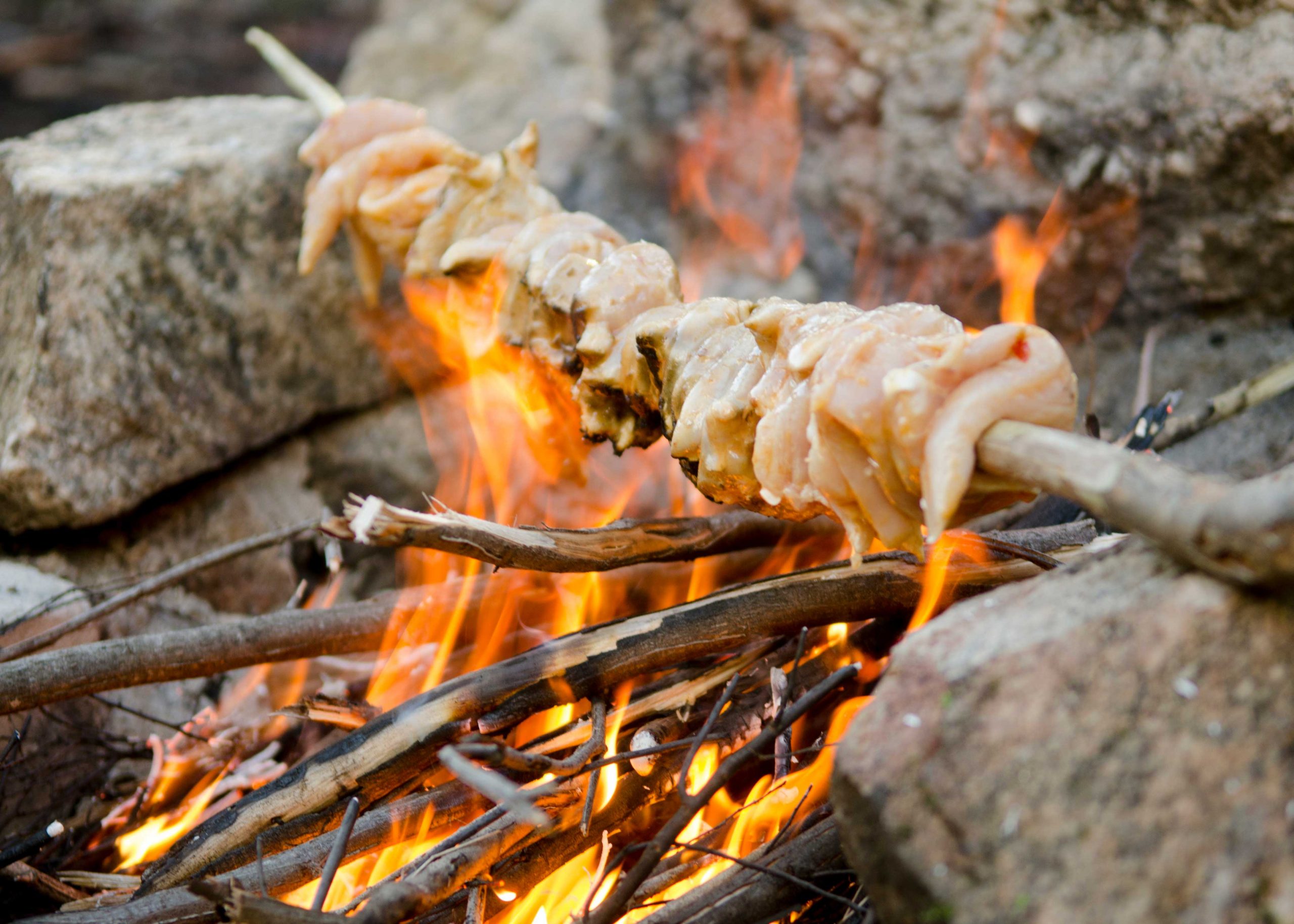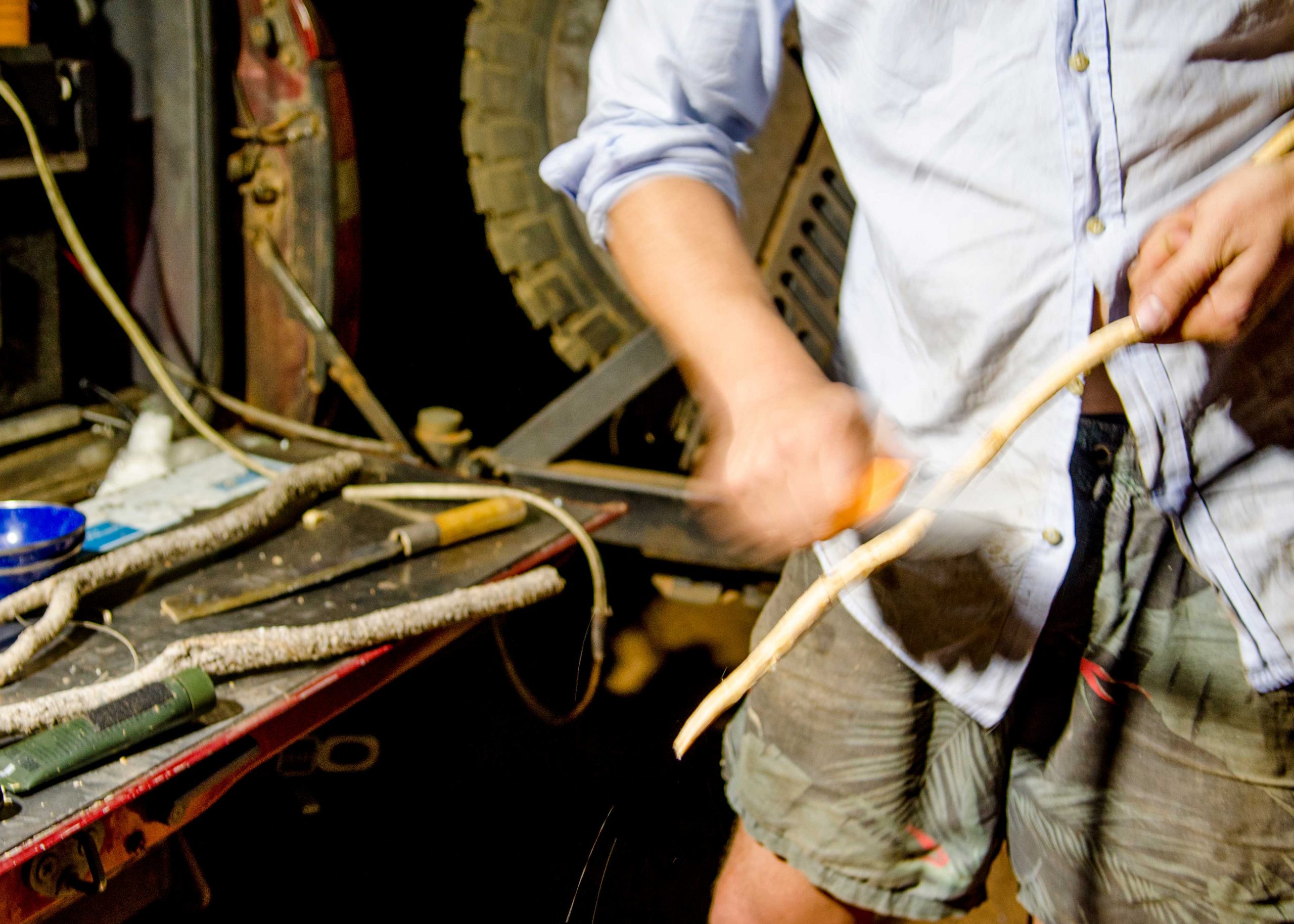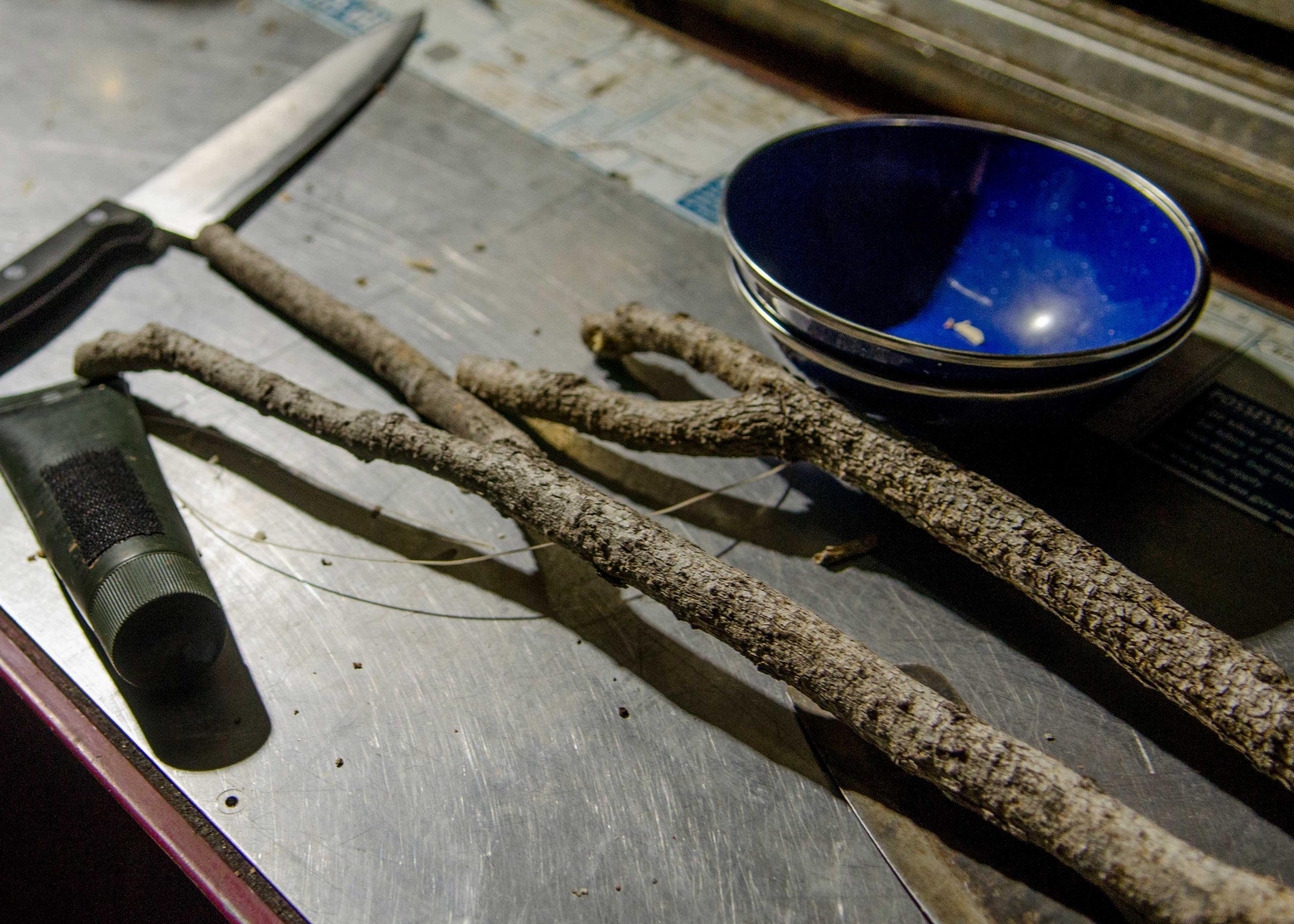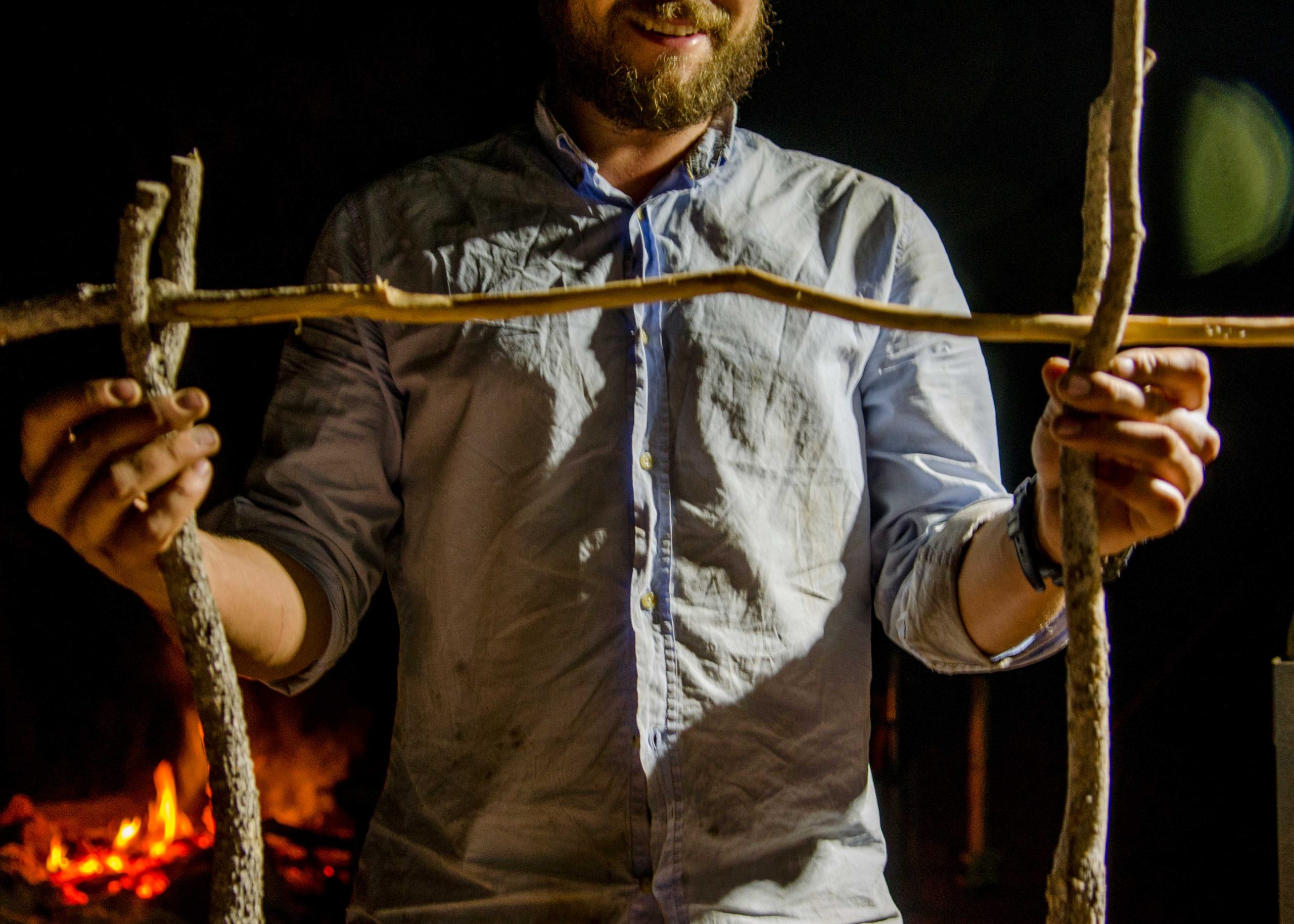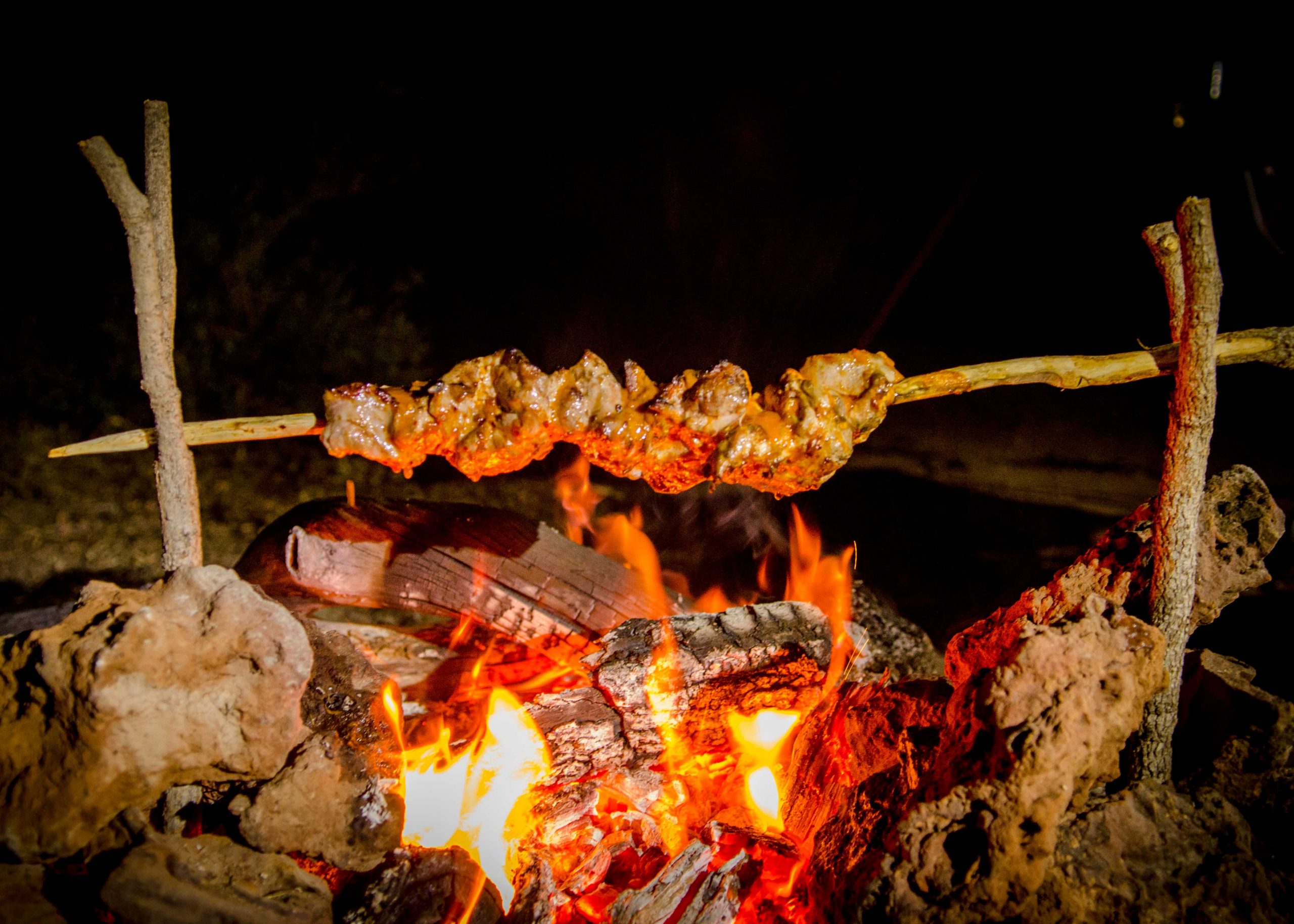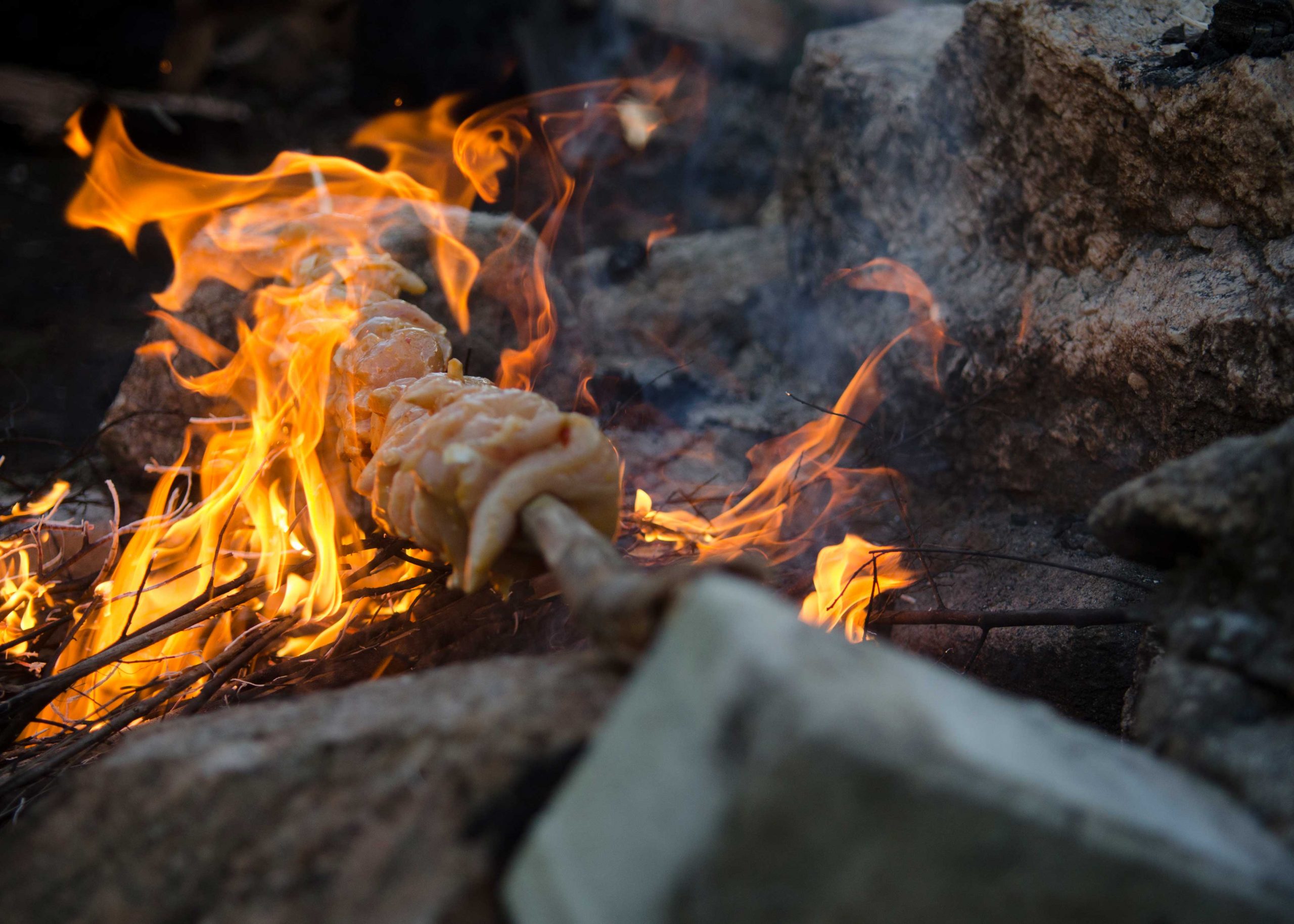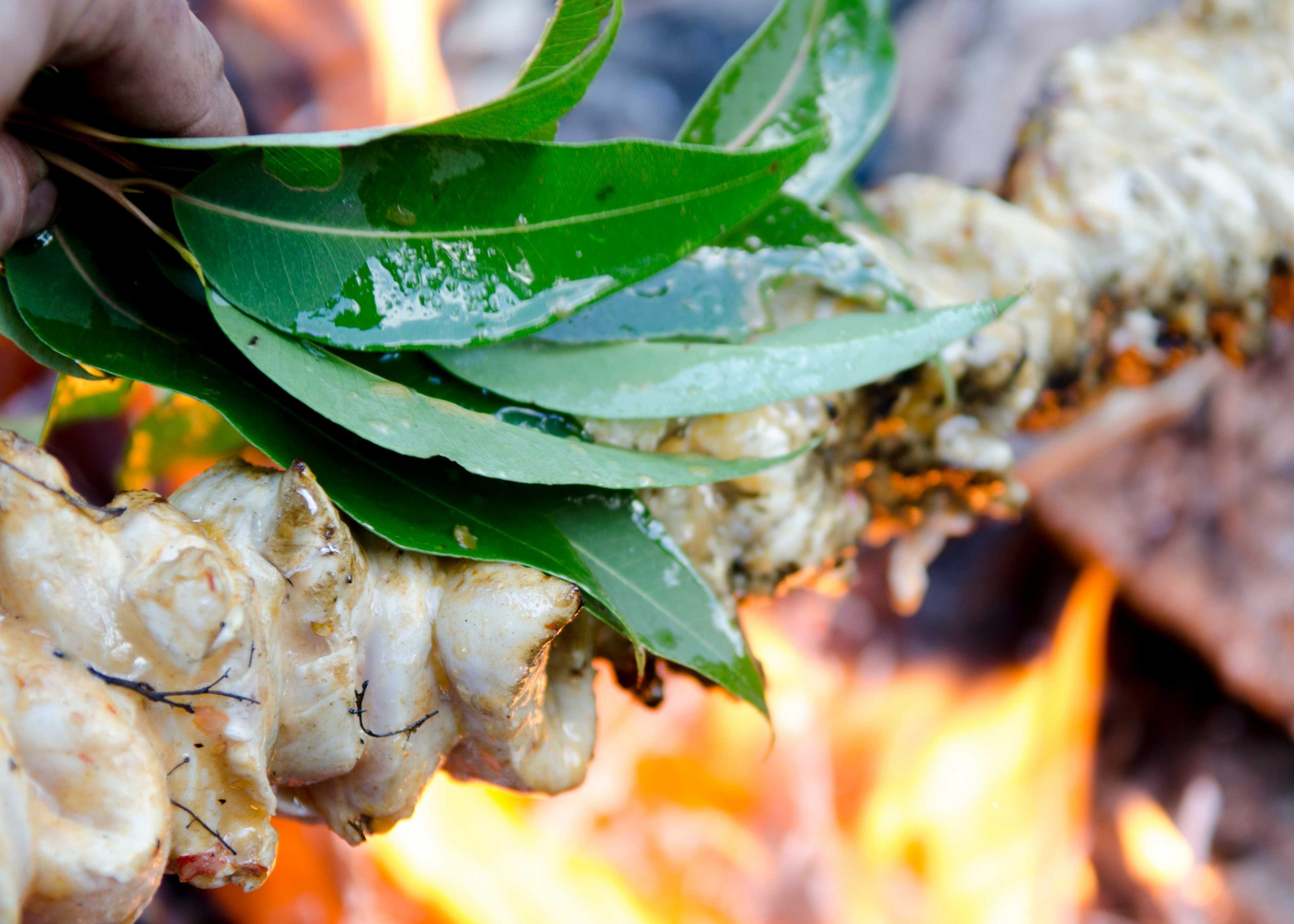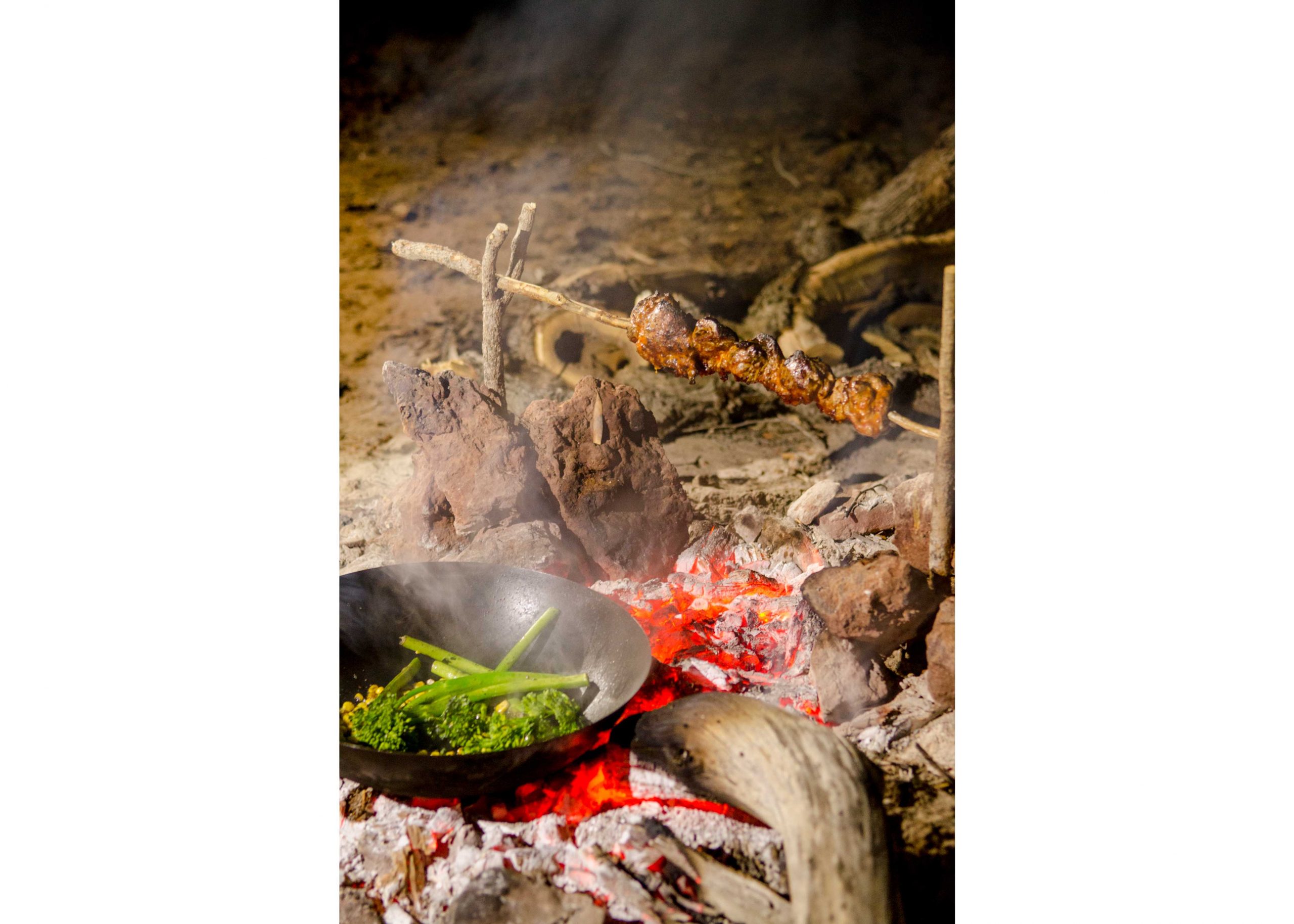 Get it? Because it's on a stick.
500g tenderloins
1 lemon
6 cloves of garlic
4 tspn salt
2 tspn pepper
2 red chillis (more or less to taste)
250ml cup of extra virgin olive oil
Small bunch of gum leaves (rosemary or other herbs work too)
Leave the tenderloins whole and place in a bowl
Finely cut or crush garlic
Zest the lemon
Dice up the chilli (to taste)
Add half of the olive oil and ¾ of the other chopped ingredients (garlic, lemon, salt, pepper and chilli) to the bowl with the chicken, leave this to marinade while you get your stick ready.
Add the other ¼ of the ingredients to a separate bowl
Find a straight green (living) non-toxic stick around 2cm in diameter and 1m long (any eucalypt, pine, birch, cedar, oak etc) and use a sharp knife or box cutter to sharpen one end to a point and cut any small side branches off it.
Find two green 'Y' Shaped sticks (like those in the photo) and sharpen the bottom of it to help you stick it in the ground (large rocks on each side of the fire also work). Put these in the ground on each side of the fire, about 30cm off the ground.
Spear the chicken with the first stick (I like to have 2 holes in each tenderloin) and have the chicken bunched up in the centre of the stick to keep it moist.
Shovel some coals between the 'Y' sticks and place some kindling on the coals to get a small flame, then place the chicken stick as shown in the photo.
Cook for around 20 min or until dark brown (every fire is different), turn every 3-5 minutes so each side cooks evenly.